Search Engines and Web Sight Links
Here are a lot of random web sights that I spend most of my time on the Internet browsing. You can tell a lot about a person by what he does on the net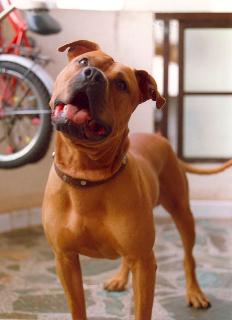 If a link is not working properly, please let me know via e-mail or my Guest Book.
Search Engines
AltaVista
The Internet's original search engine.
Lycos
One out of every two web users use it.
Yahoo
Yahoo! is both browseable and searchable.
DogPile
Searches using more then 10 search engines.
Favorite Sites
Real Pit Bull
This sight has alot of good information for both American Pit Bull Terrier (Pit Bull) owners, and the cuirous.
The Working Pit Bull
This sight has a lot of really good links, and tons of information and pitures of Pit Bulls in action.
Armed Forces Merchendise Outlet
Simply the best Millitary Surplus store out thier.
Enjoy the Drive
Brought to you by SEMA. Everything you wanted to know about the Automobile Sport.
All Posters
Anything that can go on a wall, they got it.
SVTPerformance
Got a sight you think I might be into? Please sign my Guest Book and let me know.